Neoprene Heavy Duty Gloves
Handgards Black Thermal Lined Neoprene glove exhibits good chemical stability while maintaining flexibility. This chemical resistant glove provides protection from intermittent contact with hot surfaces up to 365°F (180°C). The 18" glove has a rough, textured finish and is impermeable to liquids and oils.
Ideal for industrial, janitorial, sanitation, oil refining, petrochemical and food processing applications.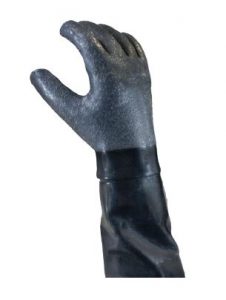 For more information, please visit www.handgards.com